September 28, 2021 – Los Angeles, California - - The national law firm of Baum Hedlund Aristei & Goldman filed a lawsuit last week on behalf of a California teen who suffered life-altering injuries after receiving Merck & Co.'s Gardasil human papillomavirus (HPV) vaccine.
Hayden Shain was just 15 years old when he received the Gardasil vaccine during a routine doctor's office visit. At the time, he believed he was "doing what was best" by getting the Gardasil vaccine. According to the lawsuit, the Shain family is haunted by the decision because Hayden developed severe post-Gardasil injuries and health issues that robbed him of most of his teenage years and completely upended his life.
 According to the Gardasil package insert, the chances of getting an autoimmune disease from Gardasil are 1,000 times greater than the chances of being saved from a cervical cancer death. Does your doctor know this? Do you?
Gardasil attorneys Bijan Esfandiari, Nicole Maldonado, Michael L. Baum, Monique Alarcon, and co-counsel Robert F. Kennedy, Jr. represent the Shain family in their case. The legal team filed the Gardasil lawsuit against New Jersey-based Merck & Co., Inc. and subsidiary Merck Sharp & Dohme Corp Superior Court of the State of California, Los Angeles County (Case No. 21STCV35340).
The lawsuit accuses Merck of actively concealing the fact that Gardasil can cause autoimmune diseases, including myalgic encephalomyelitis / chronic fatigue syndrome (ME/CFS), postural orthostatic tachycardia syndrome (POTS), autoimmune dysautonomia, orthostatic intolerance (OI), and pediatric autoimmune neuropsychiatric disorders associated with streptococcal infections (PANDAS), conditions that Hayden now suffers from. The complaint also alleges Merck knowingly concealed autoimmune diseases reported by Gardasil clinical trial participants by listing them as "new medical conditions."
"Among the many flaws in the Gardasil clinical trials was Merck's brazen whitewashing of serious adverse events," says attorney Nicole K. H. Maldonado. "Merck was able to characterize 50% of the adverse events reported by clinical trial study participants, including very serious health problems, as 'new medical conditions.' This fraud helped Merck obtain fast-track approval from the FDA, and as a result, Gardasil continues to wreak havoc on a substantial swath of children and young adults."
Merck Used New Metric to Conceal Adverse Events After Gardasil Clinical Trials
The Gardasil clinical trials were "negligently and poorly designed" to test the true long-term safety and efficacy of Gardasil, the lawsuit alleges. One of the key reasons for this was that Merck's investigators were able use a new metric called "new medical conditions" to describe adverse events that clinical trial participants suffered, per the complaint. Attorneys allege that Merck successfully concealed a tsunami of adverse events as unrelated to the vaccine by using the "new medical conditions" description. Merck also allegedly encouraged its researchers to declare that Gardasil had nothing to do with injuries suffered by clinical trial participants by using the "new medical conditions" designation.
According to the allegations, roughly half of the clinical trial participants, regardless of whether they received the vaccine or Merck's toxic placebo, were listed as having "new medical conditions," which included serious and chronic illnesses like reproductive disorders, autoimmune conditions, thyroiditis, arthritis, and multiple sclerosis. The trial participants also reported conditions of the blood, lymphatic, cardiac, gastrointestinal, immune, musculoskeletal (arthritic), neurological and psychological conditions. Conditions requiring surgeries were also listed as "new medical conditions," attorneys allege.
After Merck received FDA approval for Gardasil in 2006, the number of adverse event reports associated with the HPV vaccine skyrocketed. By December of 2019, the FDA's Vaccine Adverse Event Reporting System (VAERS) had received more than 64,000 HPV vaccine adverse event reports.
Compared to Menactra, the meningitis vaccine that is also recommended for teens, Gardasil has had:
8.5 times more emergency room visits
10 times more life-threatening events
12.5 times more hospitalizations
26.5 times more disabilities
Teenager's High School Education Derailed by Post-Gardasil Injuries
Hayden Shain was an extremely dedicated, focused, creative, and hard-working teenager before he received the Gardasil HPV vaccine in January of 2018. He lived an active lifestyle, maintained straight A's in school, competed on his local club swim team, and enjoyed a rich social life.
Hayden was always happy. He enjoyed throwing big parties at his house with his friends and going to swim meets on the weekends. He began extracurriculars, like joining a debate team and a local charity group called the National League of Young Men (NLYM). He was really excited to start his new journey in high school, but less than a month after the Gardasil injection, he began to experience an array of medical issues.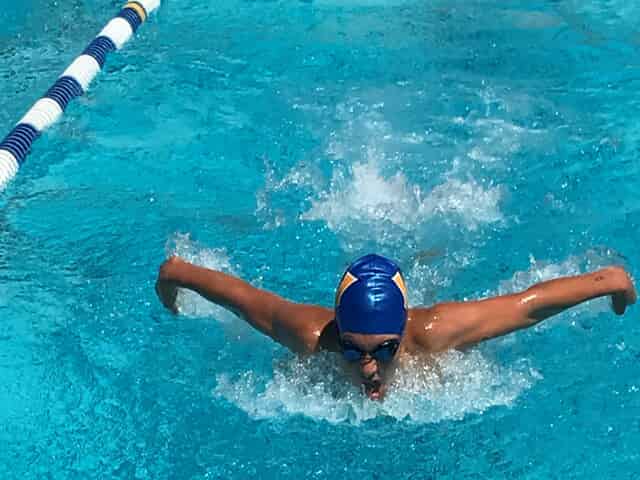 According to VAERS, Gardasil has far more reports of adverse events than any other vaccine since its introduction. Does your doctor know this? Do you?
These medical issues included but were not limited to body weakness, radiating headaches, inability to get out of bed, insomnia, brain fog, and trouble talking. Over the next few months, he was seen by multiple physicians and specialists to treat growing weakness, gastrointestinal issues, poor coordination, chronic fatigue, difficulty concentrating, memory problems, depression, anxiety, and neurological issues.
These injuries and ailments were so severe that Hayden was forced to leave school. It also meant he could no longer swim, which was crushing for someone who loved the sport. Presently, Hayden continues to experience most of the symptoms listed above and is forced to be homebound, and remains generally inactive. His serious and disabling physical injuries and cognitive limitations have also had a devastating impact on his mental and emotional well-being.
Hayden's lawsuit alleges that Gardasil caused him to develop serious and debilitating injuries, including but not limited to, POTS, dysautonomia, OI, ME/CFS, and a constellation of adverse symptoms and diseases. The medical literature supports these allegations. More than 10 studies have reported Gardasil-induced autonomic diseases including POTS, OI, and other conditions that Hayden now suffers from.
"When I think back on the day I received the Gardasil shot, I remember that if this vaccine is 'effective' and it will 'limit the impact of HPV,' I want to do the right thing for my health and take it," Hayden says. "I had no idea how destructive it would be. If I knew the risk I was taking, if I knew this is what my life would become, there's no way I would've said yes to the shot."
Grace Shain filed a petition before the National Vaccine Injury Compensation Program (NVICP) on her minor son's behalf in 2020. A judgment was rendered, and Hayden, who is nearly 19 years of age and no longer a minor, filed his election not to accept the judgment and instead file a lawsuit against Merck in civil court. Through this civil action, Hayden seeks to hold Merck accountable based on allegations of negligent, reckless, and fraudulent conduct. His complaint includes claims for punitive damages against Merck for the company's alleged false promotion of Gardasil and its failure to issue appropriate warnings concerning the vaccine's severe risks.
About Baum Hedlund Aristei & Goldman
Baum Hedlund Aristei & Goldman is one of the leading law firms in the country representing people in Gardasil lawsuits against Merck. The firm's injury attorneys have proven track records holding pharmaceutical companies accountable for putting profit over the health of consumers. The firm has won more than $4 billion in verdicts and settlements for clients across all areas of practice.
Hayden's lawsuit joins a number of Gardasil lawsuits Baum Hedlund has filed in civil court over the last year. Since November of 2020, the firm has filed cases on behalf of several young men and women:
Baum Hedlund attorneys wish to stress that they are not against vaccines. Vaccines have the potential to eradicate disease and save millions of lives. However, Baum Hedlund is against intentional efforts to mislead consumers about the safety and effectiveness of a drug or vaccine. They have always fought for the rights of consumers to be fully and honestly informed about the risks associated with consumer products, including drugs, vaccines, or medical devices. Baum Hedlund will work tirelessly to ensure those rights are defended and victims of injustice are compensated for their injuries.