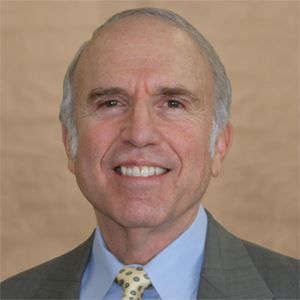 Los Angeles, California – The law firm of Baum Hedlund Aristei & Goldman is pleased to announce the appointment of their top whistleblower attorney, Mark H. Schlein, as co-chair of The American Association for Justice's (AAJ) Qui Tam Litigation Group. The AAJ is the world's largest trial bar, whose mission is to promote and safeguard the civil justice system and preserve the right to trial by jury.
Mark is honored to be handling such an active and growing field of law, leading this group for the next four years, alongside his co-chair, Michael A. Sullivan of Finch McCranie, LLP. Mark is devoted to ensuring that attorneys handling qui tam litigation understand the complexities, pitfalls, and rewards of litigating such cases.
Mark H. Schlein has dedicated the past 40 years of his career to protecting the public through law enforcement and legal representation. During his 20 years of service in the Broward County Sherriff's Office (BSO), Mark's leadership branched into every major operational division, where he eventually took command of the patrol division, criminal investigations division, and special operations which included S.W.A.T., aviation unit, marine unit, traffic homicide, mounted patrol and the dive team. He retired from BSO as a lieutenant colonel and Director of the Department of Law Enforcement in 1993.
The following year, then Florida Attorney General Robert A. Butterworth, recruited Mark to develop and head Florida's Medicaid Fraud Control Unit (MFCU); the state's only, certified police agency and law firm. Under Mark's leadership, the agency became a leader in the prosecution of health care fraud. During Mark's tenure, Florida's MFCU made over 1,300 arrests and assisted in the recovery of billions of dollars from corporate offenders at the state and federal level. The National Association of Medicaid Fraud Control Units still uses global litigation strategies Mark helped develop.
In 2003, Mark transitioned to a rewarding career in private practice. Three years later, he returned to public service, working for the Florida Department of Health and then for the Florida Department of Financial Services in 2007. There, he investigated a variety of high profile insurance-related crimes as Police Legal Advisor and Manager of the Major Case Squad in Florida's Division of Insurance Fraud (DIF).
At a time when fraud against the government is at epidemic levels, whistleblower lawsuits have grown into a powerful crime-fighting weapon. High profile fraud investigations with multi-million dollar settlements are announced by the Department of Justice almost daily. In these cases, the whistleblower or relator may be entitled to a very large reward for bringing the fraud to the government's attention. False Claims Act, or qui tam cases, are very complex and whistleblowers need knowledgeable and experienced attorneys to evaluate and prepare the case and to ensure their rights are protected and that they receive any reward to which they are entitled.
Mark is an ardent advocate for justice and we are proud to have such an experienced attorney leading the Baum Hedlund Aristei & Goldman whistleblower litigation team.
"From Deputy Public Defender to Deputy Sheriff to Deputy Attorney General of Florida, Mark brings to his private sector clients unparalleled scholarship, training and experience," stated Ronald L. M. Goldman, senior shareholder. "His clients always benefit immeasurably from his extraordinary competence and understanding of both the legal and human issues involved in every case."
Baum Hedlund Aristei & Goldman is a national law firm, based in Los Angeles, with offices throughout California, and in New Orleans, Philadelphia, Tallahassee, and Washington, D.C. The firm prides itself in representing truth, justice and accountability. It is a top-ranked law firm in The Best Lawyers in America®, 2014 Top Ranked Law Firms™ and U.S. News & World Report Best Lawyers® 2014 and 2015 Best Law Firms.