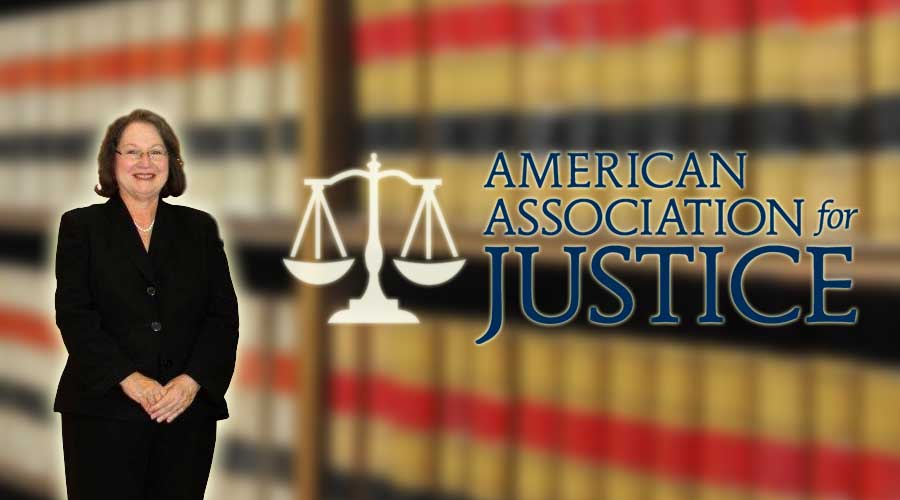 Los Angeles, December 29, 2014 – – Battles are waged every day in countless forms. Troops struggle through hand-to-hand combat on the ground, families fight against the crushing weight of poverty and attorneys strive for justice against a barrage of enemy fire to help victims find closure. Armed with an array of knowledge and experience, every exceptional attorney is better suited to serve their clients.
Attorney Diane Marger Moore has fought through the trenches of the justice system while also dedicating time to her colleagues as a teacher and mentor to better their understanding of the law. This summer, she accepted a position as a committee member with the American Association for Justice's (AAJ) Public Education Committee. The group's purpose is to advise the AAJ membership on initiatives created to enhance understanding and appreciation of America's civil justice system. They place specific emphasis on preserving individual rights, the right to trial by jury, and consumer protection. The AAJ is the world's largest trial bar and provides services to better educate attorneys through collaboration amongst their members.
As an advocate for justice, Diane believes, "We as lawyers are the frontline for protecting American's liberties and ensuring that justice prevails.  While the realities of our system of justice are important, the public's perception of justice and the role that lawyers play in that system is equally important — especially in light of current events." Thus, the AAJ's Public Education Committee plays a vital role by preserving those values and communicating them to the bar and the public.
At Baum Hedlund Aristei & Goldman Diane handles the Plaintiffs' personal injury and wrongful death cases involving airplanes, helicopters, tractor-trailers, trains, and watercraft.  She is also part of our Qui Tam, Whistleblower litigation team, handling Federal and State False Claims Act cases.
Before joining the firm, Diane worked as a civil litigator and public servant and was involved in legal education for decades.  She has held numerous teaching positions throughout her career. As an Assistant Professor of Criminology at Tift College, she created and educated law enforcement officers; as an Adjunct Law Professor at Nova University in Florida, she taught Masters-level courses in School law. She served as the head of the paralegal program for the International Business College in Indianapolis and in many other faculty positions and bar association committees. Diane is board certified by the National Board of Trial Advocacy in Civil Litigation and Pretrial Litigation. Among her many accolades, Diane has earned an AV Preeminent® Peer Review Rating through LexisNexis Martindale Hubbell®, an AVVO.com Superb Score of 10, and she is listed among The National Trial Lawyers Top 100 Lawyers.
Baum Hedlund Aristei & Goldman is proudly recognized in 2014, 2015 Top Ranked Law Firms™, U.S. News & World Report Best Lawyers® 2014 and 2015 Best Law Firms, The Best Lawyers in America®, and the Bar Register of Preeminent Lawyers™.  The firm has offices throughout California and in Philadelphia and Washington, D.C.