Engineering and procurement giant KBR, Inc. has long been called a bully in the corporate world. Fortunately, the Securities and Exchange Commission (SEC) scored a win last week that hits back at KBR and other companies seeking to stop would-be whistleblowers from coming forward with information on possible securities violations.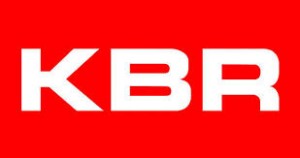 KBR previously required employees to sign confidentiality agreements if they raised internal compliance concerns or were interviewed in connection with such concerns. The agreements threatened discipline and possible termination if employees disclosed any wrongdoing to the government or anyone outside of the company without receiving prior approval from KRB's legal team.
The SEC has stated that it intends to aggressively respond to the use of confidentiality, employment, severance, or other types of agreements that attempt to silence potential whistleblowers before they can reach out to the SEC. Making good on that promise, the SEC found that KBR's confidentiality agreements violated whistleblower protections under the Dodd-Frank Act, which are in place so companies can't impede whistleblowers from coming forward and reporting possible securities violations.
KBR agreed to pay a $130,000 penalty to settle the SEC's charges and the company voluntarily changed its confidentiality statement by inserting language making it clear that employees are free to report possible violations to the SEC and other federal agencies without KBR approval or fear of retaliation. While the $130,000 penalty in and of itself be a significant deterrence for KBR, the message to corporate America is loud and clear: companies will no longer be allowed to impede whistleblowers using 'pre-taliation'—a corporate tactic designed to preemptively stop whistleblowers from coming forward.
Last month, multiple sources reported that the SEC sent letters to several companies asking for employment contracts, nondisclosure agreements and other materials, implying that investigations might be on the horizon. That revelation coupled with the KBR enforcement action should serve as a salvo to whistleblowers: Come forward…the SEC has your back.