Zantac: Understanding the Link to Breast Cancer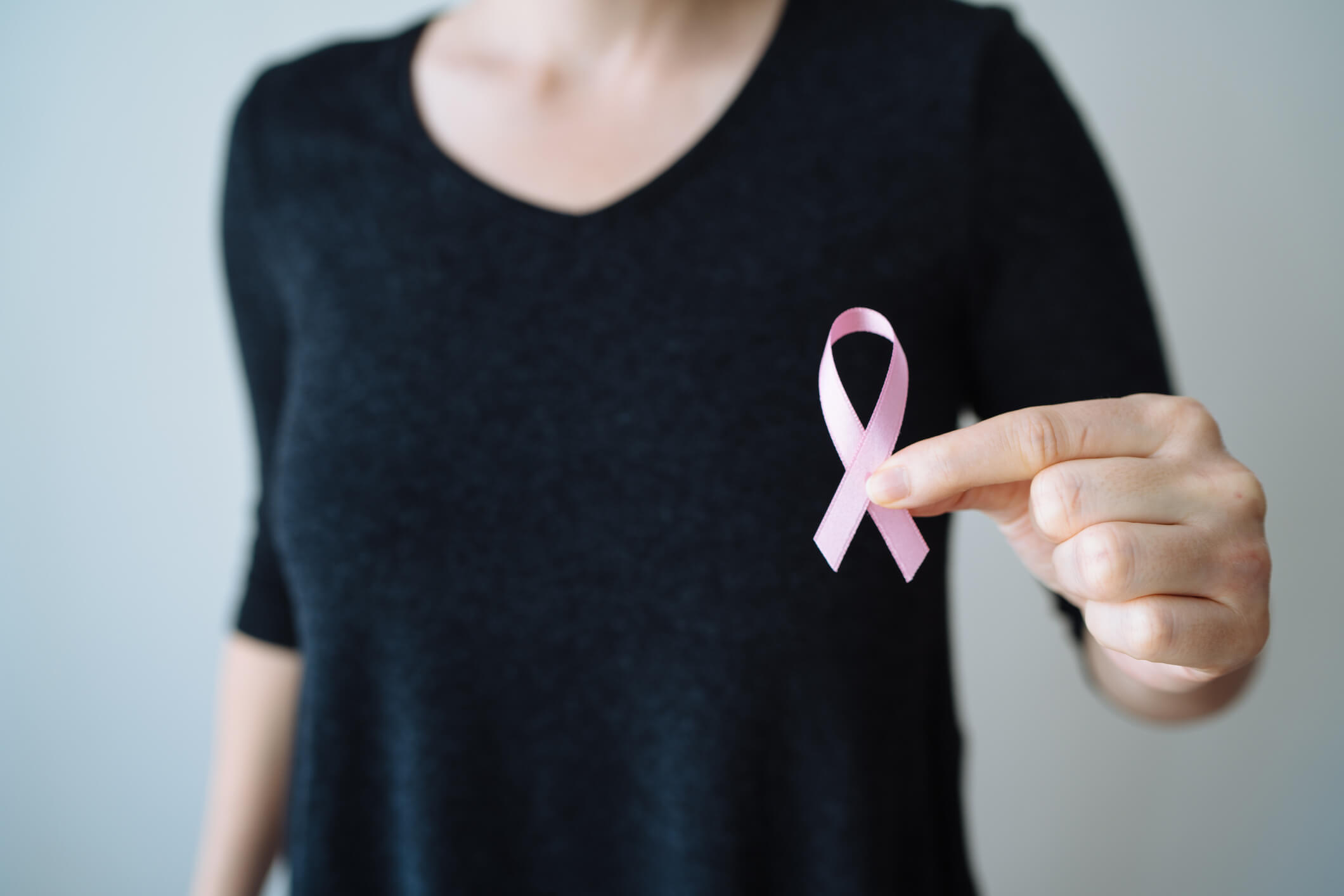 Breast cancer is the most common cancer affecting American women; an estimated one in eight will develop breast cancer at some point in her lifetime. In 2020 alone, well over a quarter of a million American women are projected to receive a breast cancer diagnosis.
The breast cancer rate in the United States could be related to the widely-used antacid medication Zantac (ranitidine), which was once the highest-selling prescription drug. Recently, the U.S. Food and Drug Administration (FDA) ordered Zantac (including over the counter and generic ranitidine) to be removed from shelves due to the link between the popular antacid and cancer. Zantac contains a toxic substance known as NDMA, which the World Health Organization (WHO), the U.S. Environmental Protection Agency (EPA) and the FDA all classify as a cancer-causing substance.
The NDMA in Zantac is linked to several forms of cancer, including breast cancer. A major study found that Zantac more than doubles the risk of breast cancer (ductal carcinoma).
The national law firm of Baum Hedlund Aristei & Goldman, PC is one of the leading firms in the country representing thousands of people who developed cancer after taking Zantac (ranitidine). More than 1,500 women diagnosed with breast cancer after Zantac (ranitidine exposure) have retained our firm to represent their interests in the Zantac litigation, which involves multiple defendants.
If you or a family member took Zantac and later developed breast cancer, you need a legal team that knows what it takes to win big cases against big companies. In 2018 and again in 2019, our firm's attorneys prevailed in cancer court cases that culminated in $289 million and $2.055 billion jury verdicts against Bayer AG, one of the largest pharmaceutical and life sciences corporations in the world. Put your trust in a law firm with proven results.
Call Baum Hedlund at (855) 948-5098 or contact us online to see if you are eligible to seek compensation in a Zantac breast cancer lawsuit.
Does Zantac Cause Breast Cancer?
In 2008, researchers conducted a large study designed to answer this very question. The study found that ranitidine more than doubled the risk of breast cancer (ductal carcinoma), an effect that was even more pronounced in subjects with specific gene mutations.
The study was one of the largest to examine the link between certain histamine2-receptor (H2-receptor) blockers—the class of drugs to which ranitidine belongs—and breast cancer. Researchers evaluated the risk of breast cancer among 1,941 cases and 1,476 controls between the ages of 55 and 79.
The study found a 2.2-fold increased risk of ductal carcinoma among those currently using ranitidine. In light of this discovery, the authors called for further study on the link between ranitidine and breast cancer.
Should I File a Zantac Breast Cancer Lawsuit?
Individuals diagnosed with breast cancer after taking Zantac, Zantac OTC, or generic ranitidine may be eligible to file a lawsuit and recover damages for:
Lost wages or income
Medical bills
Physical pain and suffering
Emotional pain and suffering
Disability or permanent injury
Loss of consortium (wrongful death)
Punitive damages
Rather than warning the public of this severe health hazard, our lawsuits accuse the defendants of concealing the cancer link from the medical community and consumers while collecting billions in profits from drug sales.
Contact us today or call (855) 948-5098 for more information on how we can assist you with filing a Zantac lawsuit.
Best Law Firms 2021

The U.S. News – Best Lawyers® "Best Law Firms" rankings are based on lawyer evaluations, peer review from leading attorneys in their field, and review of additional information provided by law firms as part of the formal submission process.

National Trial Lawyers Top 100

The National Trial Lawyers Top 100 recognized the law firms of Baum Hedlund Aristei & Goldman, the Miller Firm and Audet & Partners with the 2019 Trial Team of the Year award (in the Mass Torts category) for their work in the groundbreaking case of Dewayne "Lee" Johnson v. Monsanto Company.

California Powerhouse

Law360 recognizes law firms that have a strong regional presence, working on important matters within their home state. "[Baum Hedlund] possesses a David v. Goliath-sized slingshot while seeking justice for everyday citizens it believes were harmed or killed through corporate wrongdoing."

Elite Trial Lawyers

NLJ and American Lawyer Media honor law firms and attorneys as Elite Trial Lawyers for their cutting-edge legal work on behalf of plaintiffs in practice areas ranging from mass torts to securities litigation.

Listed in Best Lawyers

Best Lawyers is the oldest and most respected peer-review publication in the legal profession. A listing in Best Lawyers is widely regarded by both clients and legal professionals as a significant honor, conferred on a lawyer by his or her peers.

AV Top Ranked Law Firm

Less than one-half of one percent of firms across the nation have achieved this ranking. A firm must have a high percentage of lawyers who have achieved the prestigious AV® Preeminent rating by Martindale-Hubbell®.

Verdicts Hall of Fame

The National Law Journal inducted Baum Hedlund into the Verdicts Hall of Fame for obtaining the $2 billion landmark verdict in the Roundup cancer case of Pilliod et al. v. Monsanto. The verdict was #1 in California and #2 in the U.S. in 2019 and is #9 in American history.

Super Lawyers

Super Lawyers is a rating service of outstanding lawyers from more than 70 practice areas who have attained a high-degree of peer recognition and professional achievement.

AV Preeminent Peer Review Rated

An AV® rating reflects an attorney who has reached the heights of professional excellence. The rating signifies the highest legal ability, and very high adherence to professional standards of conduct, ethics, reliability, and diligence.

Board Certified Attorneys

The National Board of Trial Advocacy is one of the nation's largest and oldest private board-certification organizations for attorneys. Two of our shareholders are certified in multiple specialties.

Top Jury Verdict in
CA and USA

TopVerdict.com ranks our $2 billion verdict in Pilliod et al. v. Monsanto as the biggest verdict in California and the second largest verdict in the U.S. in 2019. It is the ninth largest verdict in U.S. history.

Lawdragon 500 Leading Plaintiff Consumer Lawyers

Published annually, the Lawdragon 500 Leading Plaintiff Consumer Lawyers list recognizes the "best of the best" in this area of the law through nominations, research, and review by a board of their peers.

Multi-Million Dollar Advocates Forum

Multi-Million Dollar Advocates Forum is one of the most prestigious groups of trial lawyers in the United States.  Membership is limited to attorneys who have won million and multi-million-dollar verdicts and settlements.

Product Liability Practice Group of the Year

In 2020, Law360 honored the law firms "behind the litigation wins and major deals that resonated throughout the legal industry." It recognized our success in several landmark cases.

Top Personal Injury Jury Verdict in California

In 2018, our $289 million Johnson v. Monsanto verdict was the largest personal injury verdict in California. TopVerdict.com also ranked it #2 among all verdicts in California and #10 in the nation.

Bar Register of Preeminent Lawyers

The Bar Register is the definitive guide to the most distinguished law firms in America. It includes only those select law practices that have earned the highest rating in the Martindale-Hubbell Law Directory and have been designated by their colleagues as preeminent in their field.
Firm Reviews
What Our Clients Are Saying
I Can't Imagine a Better Law Firm - Best Law Firms Survey

They Are About Changing the Systems... - Kim Witczak

Top Legal Minds in the Country - From Best Lawyers® Best Law Firms

Diligent & Professional Representation - W.T.

Our Best Interest Was Always Number One on Your List - G.C. & C.C