Baum Hedlund Aristei & Goldman | US News – Best Lawyers "Best Law Firms"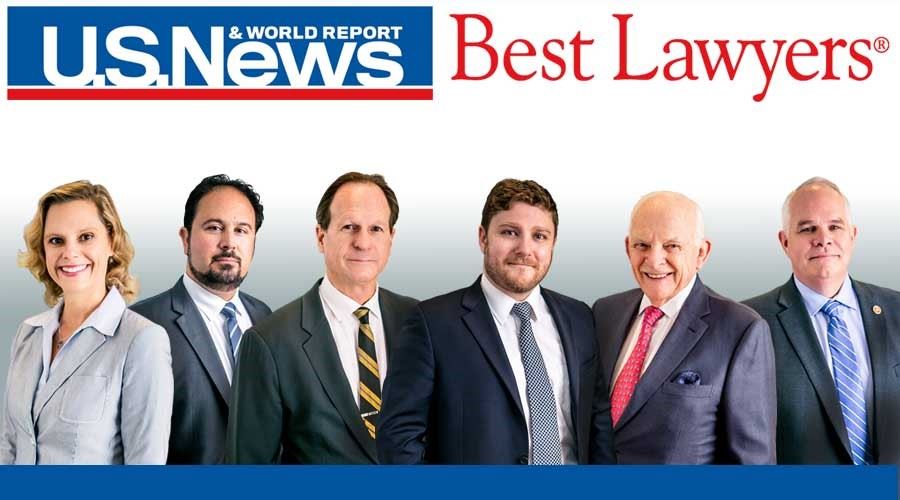 Baum Hedlund Aristei & Goldman has earned National Tier 1 ranking (the highest ranking available) in the 2020 U.S. News–Best Lawyers® list of the "Best Law Firms" for the practice area of Mass Tort Litigation/Class Actions.
Additionally, U.S. News–Best Lawyers recognizes Baum Hedlund Aristei & Goldman as a Regional Tier 1 law firm in Los Angeles in the practice areas of personal injury litigation and product liability, and Regional Tier 2 law firm in Los Angeles in aviation law.
Baum Hedlund Aristei & Goldman National Tier 1 "Best Law Firms" Listing by U.S. News–Best Lawyers
Law firms named to the 2020 "Best Law Firms" list are recognized for their legal expertise, professional excellence, and favorable ratings among clients and peers.
Below are a select few client and peer reviews of the firm:
Baum Hedlund Aristei & Goldman stood out from the start. My confidante and myself initially interviewed attorney Ron Goldman via conference call as well as a couple of other law firms. He gave us all the time we needed to ask and answer questions and never made us feel like we were cutting into the rest of his day. Once I hired his firm to carry my case, he assigned Timothy Loranger as the lead attorney on it. Tim was absolutely wonderful! When needing to talk about difficult subjects he would even share bits of his personal life to make me feel free to talk openly. He turned out to be the perfect fit for me being comfortable because we both had one daughter and they were the same age. So, conversation was always easy and not strictly business which made me feel more like I had a friend in a business situation. Everyone I ever had contact with at BHAG was very welcoming from the receptionist to the assistants to the actual attorneys. I was always responsive to their requests for information or documents needing signed yet if I was unavailable and needed an extra day or two, I was never felt pressured for a deadline. Tim was also available to me 24/7 which is atypical for attorneys! Don't take advantage of it though. I didn't. When given that awesome opportunity we need to be respectful of it! BHAG is not your typical "phones off and leave the office at 4 on Friday and call back Monday morning firm"! They will be there for you and the couple of times I had to travel there from out of town they put me in a very nice accommodation and were available if I needed anything! Baum Hedlund Aristei & Goldman was awesome! I would highly recommend them!
Michelle Gochi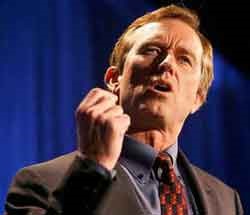 Michael Baum, Baum Hedlund Aristei & Goldman's senior partner, is both an exemplary attorney and human being. He has flawless integrity, compassion and relentless commitment to the highest ideals. Those qualities have become the aspirational virtues for all the attorneys in the firm. During my many interactions with Baum Hedlund lawyers, including multiple visits to their offices, this firm strikes me as an idyllic and joyful place to work. I have watched Michael and his partners during three month long trials and I have partnered with them in other lawsuits. They are all diligent, responsible and gifted attorneys. I want to say a word about one young partner, Brent Wisner. I have watched many of America's greatest trial lawyers in action, but none better than Brent. Both judges and juries love him for his integrity, his lightening wit, easy humor, buoyant wit and infectious magnetism. His grasp of both science and law is encyclopedic. His greatest gift is his capacity to distill complexities into a simple and compelling cascade of moral outrage. His mesmerizing cross examinations begin as piercing and end in annihilation. Brent is a wrecking ball with charm. It's no accident that all of the great plaintiff's firms that are part of the Monsanto Multi-district litigation chose Baum Hedlund to try the first three cases. You can't get a more convincing endorsement than that.
Robert F. Kennedy, Jr.
Kennedy & Madonna
The attorneys at Baum Hedlund Aristei & Goldman are phenomenal! Their thoroughness, attention to detail, intelligence, caring for their clients, written and oral arguments are all outstanding!
Joseph Glenmullen, MD
Harvard Medical School