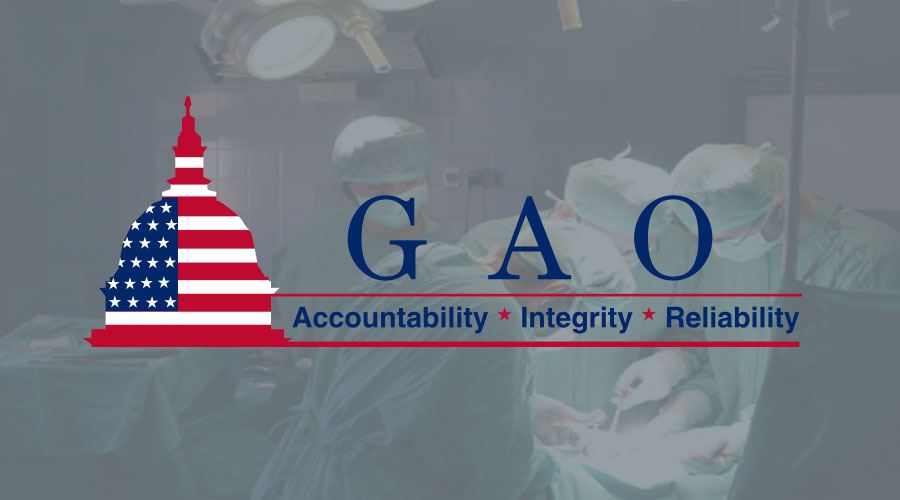 In 2013, Dr. Amy Reed, a 40-year-old anesthesiologist, underwent a power morcellation hysterectomy. Her uterus had to be taken out because of fibroids, but after the surgery, Reed was diagnosed with an aggressive Stage 4 cancer, cancer that might not have spread if not for power morcellation. Reed's case was the first to shine a light on the risks associated with hysterectomies using power morcellators. Now, a recently released power morcellator report suggests that if the U.S. Food and Drug Administration (FDA) had stronger adverse reporting regulations, Reed and hundreds of other women might not have been put at risk of spreading life-threatening cancerous tissue through their abdomen. With the current government looking to reduce medical device regulations, more patients could be put at risk of serious complications due to unsafe medical devices.
Women Diagnosed with Cancer After Morcellation Surgery
Reed and many women like her undergo power morcellation hysterectomy or myomectomy in cases where benign uterine fibroids are found and their uterus or the fibroids must be removed. A power morcellator is used to break up the tissue so it can be removed through smaller incisions. This reportedly decreases the recovery time and lessens the risk of infection. However, it can spread uterine tissue throughout the patient's abdomen.
Unfortunately, in one in 350 cases of uterine fibroids, the patient actually has aggressive cancer, which cannot be diagnosed until a biopsy of the tissue is performed. The use of power morcellation to break up uterine tissue can also spread cancerous tissue throughout the patient's abdomen, making it difficult to treat, and decreasing the patient's survival.
In 2014, the FDA issued a warning about the use of laparoscopic power morcellators in surgery addressing uterine fibroids.
"When used for hysterectomy or myomectomy in women with uterine fibroids, laparoscopic power morcellation poses a risk of spreading unsuspected cancerous tissue, notably uterine sarcomas, beyond the uterus," the FDA cautioned. "The FDA is warning against using laparoscopic power morcellators in the majority of women undergoing hysterectomy or myomectomy for uterine fibroids."
Additionally, the agency warned, the use of laparoscopic power morcellation in women who have unsuspected uterine sarcoma would result in "significantly worsening the patient's long-term survival."
GAO Releases Power Morcellator report
On February 7, 2017, the U.S. Government Accountability Office (GAO) released its report regarding power morcellation. The power morcellator report was critical of doctors and hospitals that did not warn the FDA about surgeries in which uterine sarcoma was spread after the use of the morcellation devices during a hysterectomy. It also noted that the FDA did not take action on reports that started in the 1980s indicating power morcellators could spread uterine tissue. As a result, it took more than 20 years for the FDA to issue its warning about the use of power morcellators in surgery to remove uterine fibroids.
Among the GAO's power morcellator report findings were that the FDA knew there was a risk of power morcellation spreading uterine tissue. What the FDA did not realize, however, was how high the risk of spreading unsuspected cancer was. Initially, the FDA believed that the risk of spreading unsuspected cancer was low, somewhere between one in 1,000 women to one in 10,000 women, based on published estimates. After 2013, when reports regarding the spreading of cancerous tissue began, the FDA revised its estimate to one in 350.
In November 2014, the FDA recommended a boxed warning for power morcellators used for general or gynecologic use.
Doctors Blame Reporting System
One of the factors doctors and hospitals cite in not reporting adverse events linked to the power morcellators is that the devices actually work as they are intended to. The devices are designed to break up uterine and fibroid tissue and they do exactly that. Even though cancerous tissue was being spread through the abdomen—an unintended consequence—doctors say they would not have considered that a reportable adverse event, because the power morcellators work. An adverse event report would only have been made if the morcellators had failed to perform their intended duty.
The FDA is reportedly reviewing its adverse event reporting system with the goal of increasing reports regarding defective medical devices or devices that cause unintended side effects.
Families of Victims Call for More Action
Although the families of some of the women who have died of uterine sarcoma following laparoscopic power morcellation hysterectomy or myomectomy are happy the GAO released a power morcellator report confirming their suspicions that officials did not move quickly enough to warn about the dangers, they argue the report does not go far enough.
"If I were GAO I would make this more emphatic, that something seriously wrong happened here," Dr. Hooman Noorchashm, husband of Dr. Amy Reed, told USA Today. "The reality is that literally thousands of women, unsuspecting, have been harmed or died because of this."
Other family members say the families of victims should have been interviewed for the report, to share their stories.
"In this report, did they talk to one victim or one victim's family?" said Jim Leary, whose wife, Barbara, died in 2013. "It's slighted in it's all positive and doesn't talk or show the victims and their side. That's what's very disappointing. I don't think it was a complete or thorough investigation."
Congresswoman Louise M. Slaughter, one of the report's commissioners, released a joint statement about the GAO power morcellator report, noting serious issues in the FDA's reporting system.
"[The report] does, however, shed light on the broken system that allowed this devastation to happen and include a roadmap to address it. The GAO report confirms what we had long expected: there are serious gaps in the FDA's device reporting system and that immediate Congressional action is needed to reform the process and save lives."