A small Zurich-based bank has agreed to pay the Justice Department $5.4 million to settle claims that it helped U.S. citizens avoid paying taxes. Finter Bank Zurich became the third Swiss bank this year to avoid prosecution over tax-related offenses by reaching a settlement with the U.S. government.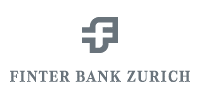 The Justice Department created a program in 2013 that allows Swiss banks to avoid prosecution by coming forward and voluntarily disclosing any international banking activities that help U.S. citizens avoid paying taxes. Banks that are already facing criminal investigations—HSBC's Swiss private bank and Julius Baer—are excluded from the program.
According to a press release issued on Friday, Finter Bank has nearly 300 accounts belonging to U.S. citizens with a total balance of roughly $235 million. Prosecutors say that between 2008 and 2011, the bank provided U.S. citizens with services that helped them hide their assets, including assistance in setting up sham entities and eliminating paper trails.
Luigi Carnelli, Finter Bank's CEO, said in a statement that the bank decided to settle in order to move forward from "this legacy from the past." In addition to the penalty, the company must implement control measures to ensure that similar misconduct is stopped.
Other Swiss banks to reach similar deals within the last few months include Vadian and BSI, the latter of which paid a $211 million penalty. At the end of March, BSI admitted that for decades, it assisted thousands of U.S. citizens who opened Swiss accounts and hid assets from U.S. tax authorities. In the case of Vadian, it agreed to pay a $4.25 million penalty. The terms required the bank to demonstrate that it has implemented controls to stop cross-border banking misconduct in undeclared U.S. accounts and give full cooperation in any related civil or criminal proceedings.
One of the highest-paid whistleblowers in American history helped expose tax-related offenses in a landmark case last year. Whistleblower Bradley Birkenfeld was paid $104 million for his role in exposing widespread tax fraud among U.S. clients with Swiss accounts at UBS.