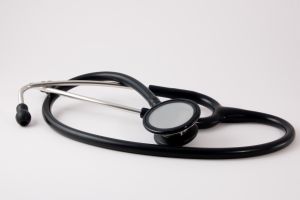 A criminal case against a south Florida doctor is taking aim at the Medicare Advantage industry. Isaac Kojo Anakwah Thompson, a doctor affiliated with one of the largest providers of private Medicare Advantage plans in the country—was indicted in February on eight counts of health care fraud. Thompson allegedly claimed that his patients were sicker than they actually were, allowing him to overbill the government for medically unnecessary care. In total, he's accused of bilking over $2 million from Medicare.
Medicare Advantage is different than standard Medicare, which pays doctors in accordance with each service they provide. In contrast, Medicare Advantage plans are offered by private companies and based on a set monthly fee for each patient. Each patient's fee is based on a complex formula known as a risk score. Generally speaking, the government pays higher rates for sicker patients and lower rates for those in good health.
According to the Center for Public Integrity, Medicare Advantage overcharges have cost taxpayers billions of dollars over the last few years. In the face of these overcharges, whether intentional or not, the Obama administration has proposed $36 billion to be cut from Medicare Advantage plans over the next decade. As expected, the industry has mounted a massive campaign in D.C. to stop government attempts to reduce Medicare Advantage funding.
At present there are several ongoing whistleblower lawsuits involving Medicare Advantage fraud allegations:
Florida doctor Olivia Graves claims that a Humana medical center knowingly misdiagnosed patients to seem in poorer health than they actually were, all in the name of overbilling the government.
A whistleblower lawsuit claims that a California company abused the diagnosis process to inflate risk scores.
A former official in the Bush administration has accused a provider in Puerto Rico of overbilling Medicare hundreds of millions by misdiagnosing patients.
All of the above companies have denied any wrongdoing.
While it is important that companies be held accountable for any wrongdoing, it is unlikely that civil settlements alone will have the desired impact. But bringing criminal charges that carry a maximum jail sentence of up to 10 years ups the ante dramatically for health care fraudsters. Hopefully, this will carry a message—if you steal from the government, you will face jail time.