The Securities and Exchange Commission announced this week that a former corporate officer will receive a whistleblower reward of at least $475,000 for reporting corporate misconduct.
An exemption in the Dodd-Frank bill allows corporate officers to report misconduct to the SEC only after first bringing the misconduct to the attention of compliance personnel within the company. If the company fails to act on the disclosure within 120 days, the officer is allowed to bring the misconduct to the attention of the SEC.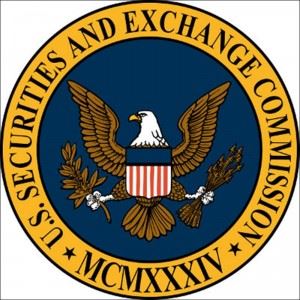 According to Compliance Week, the corporate officer will receive a reward of somewhere between $475,000 and $575,000 because the information provided led to successful enforcement action. This marks the first time that a corporate officer was issued a reward under the exemption.
Andrew Ceresney, the Director of the SEC's Division of Enforcement, applauded the unnamed corporate officer this week, saying that the whistleblower should be "commended for stepping up" to report the misconduct, as it became clear that the company in question's compliance department was not properly addressing the issue.
The SEC issued a similar award last August when an employee that worked in the compliance department of a company reported misconduct to the SEC after the company failed to take action on the allegations. That award was the first the SEC had ever issued to a whistleblower working in the compliance department of a company.
In related news, a study was released this week touting the effectiveness of the SEC whistleblower program. The study showed that whistleblower involvement accounted for between 21 and 27.5 percent of the nearly $80 billion in SEC penalties assessed, and more than doubled prison sentences for targeted individuals. The only downside reported by the study is that it takes enforcement actions with whistleblowers roughly 10 months longer to complete than those without.
It begs the questions: if the program is so effective, why isn't the process more streamlined for whistleblower enforcement actions?