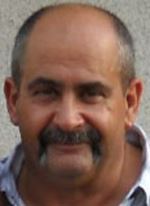 Bucks County, Pennsylvania – – The widow of a New Jersey truck driver has filed a lawsuit in Bucks County Court of Common Pleas in Pennsylvania over the wrongful death of her husband who was killed in a truck accident. Maria Mirys claims that Paul Mirys' death was the result of negligence by Booster Transport, LLC, an Oregon-based trucking company, and its driver, Anatoliy Baranovich.
According to the lawsuit (case no. 2015-04397), Baranovich was operating Booster's tractor-trailer on Interstate 95 on January 15, 2015, when he rear-ended a passenger vehicle, causing a chain reaction collision near the Street Road exit in Bensalem, Pennsylvania. Interstate 95 northbound was obstructed by the wrecked vehicles. This sudden emergency forced Mirys' truck into the guard rail, where it overturned, trapping him underneath.
Maria Mirys alleges that as a direct and proximate result of Baranovich's actions, her husband suffered pre-impact fear, severe physical and mental injuries, conscious pain and suffering, and death. She asserts that Booster Transport negligently hired, trained, and entrusted its truck to Baranovich, who should not have been permitted to continue driving after repeated safety violations. She seeks punitive damages for Baranovich's conscious disregard for public safety.
"Companies like Booster Transport have a duty to motorists and the general public to safely hire, train and constantly monitor the drivers in their fleet," says Cara J. Luther, truck accident attorney at Baum Hedlund Aristei & Goldman. "When they fail to fulfill this duty, it puts the lives of loved ones in jeopardy."
Paul Mirys was a loving and devoted husband, father, neighbor, and co-worker. He was well known and admired for his willingness to help others.
About Baum Hedlund Aristei and Goldman
The national law firm of Baum Hedlund Aristei & Goldman represents Maria A. Mirys for the loss of her husband. The firm has handled over 8,000 personal injury and wrongful death cases across the nation, including more than 200 truck accident cases. The firm has offices in Philadelphia, Los Angeles, Indianapolis, New Orleans, Tallahassee, and Washington, D.C.
The firm is listed in Martindale-Hubbell's Bar Register of Preeminent Lawyers, The Best Lawyers in America®, Top Ranked Law Firms™ for 2014-15. Additionally, five of their firm's attorneys are listed in the Nation's Top One Percent, National Association of Distinguished Counsel.