The Department of Justice, in a nationwide sweep of Medicaid/Medicare cheaters, charged 243 people today with crimes related to their alleged involvement in health care fraud schemes that generated over $712 million in false billings. Attorney General Loretta E. Lynch and Department of Health and Human Services (HHS) Secretary Sylvia Mathews Burwell announced the nationwide sweep, led by the Medicare Fraud Strike Force, which was the largest takedown in the history of the Strike Force, both in terms of defendants charged and amount in fraudulent billings.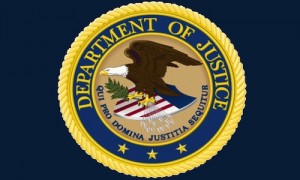 Revealing a possible change in policy, those indicted included forty-six physicians and other healthcare providers. In addition to the criminal charges, the Centers for Medicare & Medicaid Services (CMS) also suspended a number of providers from participating in government health care programs, cutting off their source of funding.
According to the Justice Department, the sweep caught doctors, patient recruiters, home health care providers, pharmacy owners, and a host of others. The defendants have been accused of various crimes, including money laundering, violations of anti-kickback statutes, aggravated identity theft, and conspiracy to commit health care fraud.
The scams allegedly involved fraudulent billing for treatments ranging from psychotherapy to home health care. Those who participated in the scams allegedly submitted claims to Medicare and Medicaid for equipment that wasn't provided, treatments that weren't medically necessary, and services that were never rendered.
During her speech today, Lynch described one example of a medical professional charged in the sweep:
A Michigan doctor allegedly prescribed narcotic pain medications to patients who didn't need them. When the physician obtained the patients' personal data, they billed additional charges as if the patient was obtaining the needed medications and services. If a patient tried to withdraw from the scheme, the doctor allegedly threatened to stop giving them the pain medications to which they had become addicted.
In Miami, Florida, 73 defendants were charged for their alleged involvement in schemes that accounted for over $263 million in false billings. In one example, the administrators of a Miami mental health center submitted nearly $64 million in billings between 2006 and 2012 for purported intensive mental health treatment to Medicare beneficiaries. The administrators allegedly paid kickbacks to patient recruiters and assisted living facility owners throughout the South Florida area.
The whistleblower law firm of Baum Hedlund Aristei & Goldman applauds the government's effort in bringing these alleged criminals to justice. Many people depend on our nation's health care system, especially those living through their most vulnerable moments. Health care fraud takes valuable resources from the sick and the suffering, and our firm is determined to help whistleblowers expose schemes that steal from State and Federal health care programs.