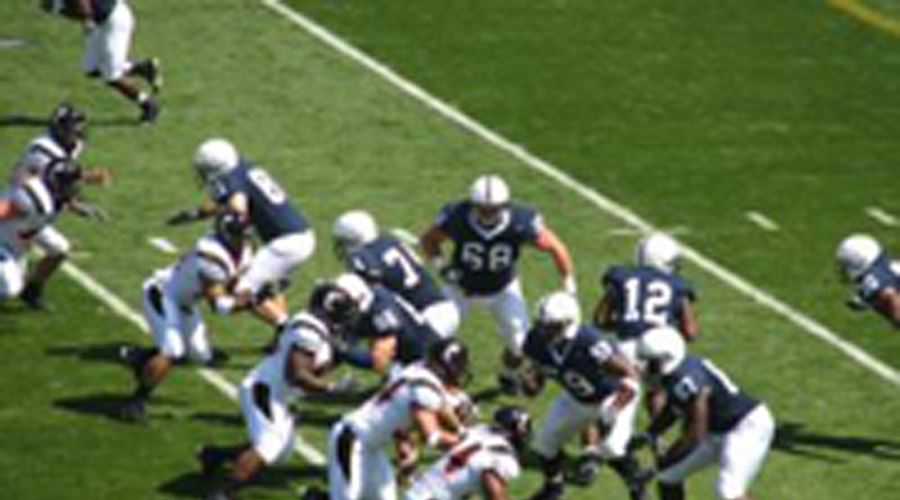 The simple answer is yes. This offseason, we have seen four big names in the NFL retire before the age of 28. Last week, Anthony Davis, a 25-year-old offensive lineman with less than 40 career NFL games under his belt, called it quits, following in the footsteps of his younger teammate, 24-year-old Chris Borland. Also retiring this offseason was Jake Locker, a 26-year-old quarterback with only 30 career NFL games, and Jason Worilds, a 27-year-old linebacker.
All were thought of as promising young athletes poised to enter the prime of their careers. But that's not all they had in common—all of them either suffered concussions during their playing careers or at some point expressed concern about the longterm effects associated with concussions. This isn't to say that they all retired because of concussions, but it is reasonable to believe that with all of the reported health risks NFL players can face later in life, protecting their health likely had something to do with the decision.
While there are a lot of diehard football fans and people in the media out there questioning the move to leave millions of dollars on the table retiring early, we should all take a moment and reflect on what appears to be a shifting trend.
These guys all know about the NFL concussion lawsuit; they have read the stories of former players who took their own lives after living with the effects of concussions; seen former players that live with early-onset Alzheimer's disease or dementia; heard about others that are dealing with Parkinson's or Lou Gehrig's disease.
All of this is to say that for some players, it simply isn't worth it to put themselves at risk. As Dave Gottlieb, a noted football analyst said recently on the CBS Network, "There's a point where you get a concussion and you see all these other guys who don't have their wits about them and you're like, 'look I don't want to be like a boxer that can't put together a sentence when I'm 50-years-old.' So if I can walk away and still have all my faculties…cool."
Rather than have Davis, Borland, Locker, and Worilds be second-guessed by fans or the media, we should revere them for making a difficult choice in the name of health and wellbeing, because it is very likely that early retirement from the NFL will become the rule, not the exception that it may appear to be right now.