The Justice Department announced on Monday that it will join two lawsuits filed by whistleblowers who claim that a Florida cardiologist fraudulently collected over $18 million in Medicare reimbursements in 2012; three times more than any other cardiologist in the country.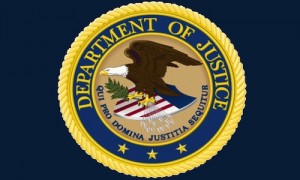 The lawsuits claim that Dr. Asad Qamar and his Ocala, Florida-based medical group, the Institute for Cardiovascular Excellence, performed unnecessary procedures and paid kickbacks to patients by waiving their Medicare copays. Dr. Qamar's billings became the subject of scrutiny last year when Medicare released payout information to individual doctors. According to the New York Times, the next highest-paid cardiologist in 2012 received a third of what Dr. Qamar made from Medicare reimbursements. Interest in the alleged scandal continued to build when it was reported that Dr. Qamar, a major political donor to the Democratic Party, sought the help of friends in Washington D.C. following Medicare's disclosure.
One of the whistleblower complaints came from a consultant who was hired to review Medicare's billings to Dr. Qamar in 2010. The whistleblower discovered that Dr. Qamar routinely waived patient copays so they would never question the high cost of their bills. This allegedly allowed Dr. Qamar and his practice to bill for an unrealistically high number of expensive procedures, the lawsuit claims.
In addition to the alleged unnecessary heart procedures, one of the lawsuits claims that Dr. Qamar performed unnecessary imaging and surgical procedures on areas away from the heart. In one example, a patient actually required a stent to treat a blockage in her heart. Dr. Qamar allegedly put a stent in one of her legs, and then performed a similar procedure on the other leg. The patient later died of complications from the first procedure.
Attorneys for Dr. Qamar have said the claims against him are unsubstantiated. He plans to fight the lawsuits.