The Justice Department announced last week that Daiichi Sankyo Inc., a Japanese-based pharmaceutical company with U.S. headquarters in New Jersey, has agreed to pay $39 million to settle fraud allegations initially filed by a whistleblower. A former Daiichi sales representative accused the pharma company of violating the False Claims Act by paying kickbacks to induce doctors to prescribe blood pressure drugs Azor, Benicar and Tribenzor as well as a cholesterol-lowering drug called Welchol, all of which are Daiichi drugs.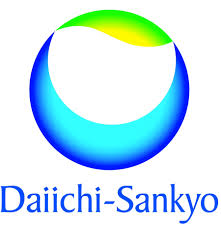 Health care companies are prohibited from offering or paying remuneration to induce the referral of their products or services offered by federal healthcare programs like Medicare and Medicaid. This law was put in place to ensure that the judgment of physicians isn't compromised by gifts or financial gain offered by health care companies.
In this case, whistleblower Kathy Fragoules claims that Daiichi paid physicians kickbacks in the form of speaking fees between 2004 and 2011. According to the Justice Department, doctors allegedly received payments while "speaking" on duplicative topics over lavish dinners paid for by Daiichi. Some physicians allegedly received fees for speaking to groups of their own employees, in their own offices.
In addition to paying $39 million, Daiichi has agreed to enter into a corporate integrity agreement with the Department of Health and Human Services – Office of the Inspector General (HHS-OIG) as part of the terms of the settlement. The integrity agreement requires the pharma company to assume substantial internal compliance measures over a period of five years. Commenting on the settlement, Inspector General Daniel Levinson said Daiichi's scheme was "particularly abhorrent," adding that his office will be closely monitoring the company in the years to come.
Under the False Claims Act, private citizens can file lawsuits on the government's behalf and collect a portion of any money recovered. For her role in exposing Daiichi's alleged fraud, Kathy Fragoules will receive a whistleblower reward of roughly $6.1 million.