Los Angeles, California, November 20, 2014 – – Baum Hedlund Aristei & Goldman is honored to announce that Timothy A. Loranger has been appointed to the Board of Directors for U.S. VETS, the country's largest nonprofit provider of comprehensive services to homeless and at-risk veterans from every military branch that have served our country in WWII to the current conflict in Afghanistan. U.S. VETS assists in providing homeless and at-risk military veterans comprehensive support, counseling, housing and career development. They provide services to over 2,000 veterans a day and help 3,000 service members find housing every year.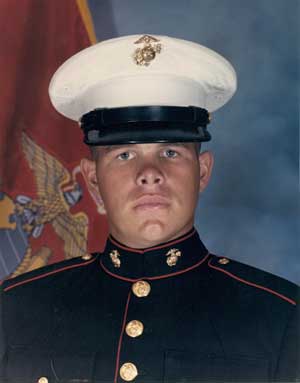 Timothy A. Loranger is a veteran of the United States Marines Corps. Having served in Operations Desert Shield and Desert Storm, he earned the Southwest Asia Service Medal and two bronze stars. During his time in service, Tim expressed his passion for aviation by working as a hydraulic mechanic on RF-4B, F/A-18, and AC-130 aircraft at the squadron and intermediate maintenance levels. He later earned his pilot license. Previously, Tim was active member of the civil air patrol—a benevolent, nonprofit organization and auxiliary of the new U.S. Air Force, dedicated to aerospace education. Tim's experience in the Marine Corps has been invaluable in his law career, where his practice focuses on airplane and helicopter crashes, commercial ground transportation accidents and product liability cases.
Tim lobbies for consumer safety legislation as a dedicated public advocate and is an active member of the Consumer Attorneys Association of Los Angeles (CAALA) and Consumer Attorneys of California. He is an active member of several committees within the CAALA including the Government Relations Committee, the Listserve Committee, and the New Lawyers Committee. Along with his work volunteering his service to help others, Tim was recently appointed to serve on the CAALA Board of Governors, the nation's largest association of plaintiffs' attorneys. The association has honored Tim with two awards for his tireless efforts to preserve victims' rights and for his advocacy of consumer safety; the Consumer Attorneys Association of Los Angeles Presidential Award in 2007 and the Presidential Award of Merit in 2008.
While working as an attorney for Baum Hedlund Aristei & Goldman, Tim has been recognized for his hard work and dedication within the field of law and selected to Southern California Super Lawyers – Rising Stars from 2011 to 2013. He has earned a perfect Avvo Superb Score of 10 and he is listed in The Bar Register of Preeminent Lawyers.
Senior shareholder, Ronald L. M. Goldman, said about Tim, "After more than 50 years before the bar, I can say that Tim is one of those few who can always be counted on. He is a dedicated, indefatigable lawyer who, consistent with his background, always has the interests of his clients, and safety of the public as his priority. Thank you, Tim, for all that you do."
Tim, a committed husband and father, has set a shining example of how perseverance and dedication will touch the lives of many, as his allegiance to community and service members around the world, inspires us all. We thank you for your honorable service to our country and your continued commitment to the health and well-being of its citizens. Congratulations Tim!
Baum Hedlund Aristei & Goldman is a national plaintiffs' law firm representing whistleblowers and victims of TBI, aviation, bus, structure, train, and trucking accidents, as well as defective pharmaceuticals. The firm is listed in the 2014 Top Ranked Law Firms™, U.S. News & World Report Best Lawyers® 2014 and 2015 Best Law Firms, The Best Lawyers in America®, and Martindale Hubbell's Bar Register of Preeminent Lawyers. In addition, the majority of its attorneys have an AV Preeminent® Peer Review Rating and many are listed in Who's Who in American Law. The firm is based in Los Angeles and has additional offices throughout California and in New Orleans, Tallahassee, Philadelphia, and Washington, D.C.
Best Lawyers and The Best Lawyers in America are registered trademarks of Woodward/White, Inc., of Aiken, SC.