Indianapolis, Indiana: A federal judge from Indiana has reversed his prior opinion wherein he dismissed a Paxil suicide case based on federal preemption grounds in re Tucker v. SmithKline Beecham, Corp., dba GlaxoSmithKline Case No. 1:04-cv-1748-DFH-WTL.
Attorneys representing the plaintiff had filed a motion asking the court to reconsider its preemption decision. That motion was granted today, July 18, 2008, and the prior judgment dismissing the case has been vacated. The case is now re-opened. In reversing his prior opinion, Judge David F. Hamilton, Chief Judge of the United States District Court, Southern District of Indiana, stated that, in his prior ruling, he "failed to appreciate [] the fact that the ongoing ability, authority, and responsibility to strengthen a label still rest squarely with the drug manufacturer."
The Court also held: "The FDA's current position on preemption is not 'long-standing' but is in fact a '180-degree reversal' from its earlier stance." Order, p. 13.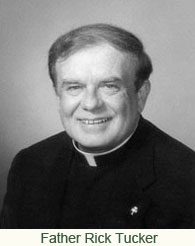 "[T]he court, on reconsideration, gives relatively little weight to the FDA's opinion on the preemptive effects of its regulations." Order, p. 15.
"[D]rug manufacturers have the authority to strengthen warnings without the advance permission of the FDA." Order, p. 17.
"[F]ailure to warn litigation can serve to reinforce the FDA's regulations, which already place the obligation to strengthen the warnings on a drug's label squarely on the shoulders of the drug's manufacturer." Order, p. 18.
The judge, quoting a law review article by former FDA Commissioner, David Kessler, stated: "The most fundamental problem is that drugs are approved on the basis of clinical testing that cannot, and is not designed to, uncover risks that are relatively rare or have long latency periods. Legislation cannot solve this problem … Top-down surveillance is no substitute for failure to warn litigation, which provides the FDA, doctors, and patients with information about new risks that is otherwise unavailable to the agency." Order, p. 19.
He continued: "Tort law can play an important role in filling the gap, and it is consistent with a regulatory system that puts the obligation to warn on the party with the most comprehensive information available: the drug manufacturer." Order, p. 19.
According to Baum Hedlund Aristei & Goldman's lead motion's attorney Bijan Esfandiari:
"Winning a motion for reconsideration is an extremely rare event – it happens in less than 15% of cases, so we are extremely gratified that Judge Hamilton had the wisdom to take a closer look at the preemption issue and the analytical insight which led him to reverse his prior ruling. You have to seriously admire a judge who is willing to do this. In the prior ruling, we didn't think the court fully appreciated certain points, which resulted in an adverse decision, so we asked the court to reconsider. In granting our motion for reconsideration, Judge Hamilton held that preemption does not apply because 'drug manufacturers have the authority to strengthen warnings without the advance permission of the FDA' and that drug manufacturers (as opposed to the FDA) have 'the ongoing ability, authority, and responsibility to strengthen a label.' Judge Hamilton's ruling ensures that injured victims will be able to seek redress against negligent drug manufacturers. This is a victory for all consumers and we hope Judge Hamilton's ruling will be used as a model by courts in other jurisdictions. When we told our client about the ruling, she cried. This is one hurdle crossed on the road to seeking redress for Father Tucker's death."
The Plaintiff, Debra Tucker, brought the suit against GSK, claiming that her older brother, Father Rick Tucker, committed suicide as a result of taking Paxil. Ms. Tucker is represented by the national law firm of Baum Hedlund Aristei & Goldman. Since 1990, Baum Hedlund has been at the forefront of the SSRI litigation and has represented thousands of victims of Paxil injury and death including more than 100 individuals across the country in suicide and suicide attempt cases involving SSRI antidepressants, including Paxil, Zoloft, and Prozac.
Baum Hedlund has successfully argued preemption in numerous cases, including Collins v. SmithKline Beecham Corp., Case No. 0762 (Philadelphia Court Common Pleas, March 11, 2008); Witczak v. Pfizer, (D. Minn. 2005) 377 F.Supp.2d 726; Zikis v. Pfizer, Inc., 2005 WL 1126909 (N.D. Ill. 2005); Cartwright v. Pfizer, Inc., 369 F.Supp.2d 876 (E.D. Tex. 2005); Miles v. Pfizer, Inc., Case No. 03-731-C (M.D. La. March 31, 2005) (order without opinion); Szybinski v. Pfizer, Inc., Case No. YC 047439 (Los Angeles Sup. Ct. July 12, 2005) (minute order striking FDA Amicus Briefs and denying preemption); Steinberg v. SmithKline Beecham Corp. Case No. 1-04-CV-029096 (Santa Clara Sup. Ct. January 25, 2007).
Father Tucker was a Catholic priest who had served as a priest for over 26 years. He was born on July 28, 1947, and grew up in Muncie, Indiana, northeast of Indianapolis. He had one sister, Debra Tucker (eight years younger) who is the Plaintiff in this case. He had no prior history of suicidal ideation or behavior. On August 28, 2002, he was prescribed Paxil which he took for 22 days until his death on September 18, 2002. He was 55 years old.
He had a great sense of humor, was upbeat and optimistic, generous with his time, and unflagging in his devotion to those less fortunate. He was much loved and admired by those who knew him, and popular with his parishioners.
Father Tucker was extremely close to his sister Debra (the plaintiff in this case). He was like a parent to Debra who was diagnosed with rheumatoid arthritis, lupus, and hypertension in 1988. Debra worked full time as a pharmacist until 1993 but was forced to quit and go on disability due to her illness. Being single, disabled, eight years younger, and having no living parents or other close relatives, Debra was dependent on her brother.
His family doctor prescribed Paxil to Father Rick. Immediately after starting Paxil on August 28, 2002, he began exhibiting severe side effects which his sister, friends, fellow priests, and parishioners noticed, including akathisia (a medication-induced neurological condition marked by extreme internal restlessness and emotional turmoil), paranoia, fearfulness, and loss of appetite. He became withdrawn and thought people were out to get him. He told friends that he felt like he was "crawling out of his skin."
On the morning of September 18, 2002, Father Rick celebrated St. Mary's morning mass. Sometime between the end of mass and 8 p.m. that evening (when he was found), Father Rick shot himself in the head with a .25 caliber pistol.