Kansas City, Kansas, October 24, 2006 – – The four surviving adult children of Corinne Bartels, 64, filed a lawsuit today in Kansas U.S. District Court against three trucking firms and the truck driver responsible for the fatal crash on March 23, 2005, in Sumner County, Kansas, which killed their mother and critically injured her passenger.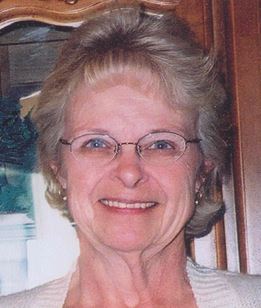 The wrongful death lawsuit filed against Riley Transportation of Fort Worth, Texas (the owner of the truck tractor); Dynamex Operations East of Dallas, Texas (the motor carrier which was operating the truck); XTRA Corporation of St. Louis, Missouri (the owner of the flatbed semi trailer being hauled by the truck tractor); and Steven Helinsky (the truck driver) of Texas, alleges the driver was negligent and reckless for driving in the wrong direction on an interstate highway and alleges the companies were negligent in the hiring, training and supervision of Helinsky and in the transportation of the goods on the truck. The family is seeking an unspecified amount of damages against these defendants.
The complaint filed today alleges that Helinsky drove southbound in the northbound lanes of I-35. The plaintiffs believe that the facts will show that Helinsky turned from U.S. 166 onto the exit ramp of northbound I-35 rather than onto the entrance ramp to northbound I-35. After realizing he was traveling in the wrong direction, Helinsky attempted an illegal U-turn across lanes of northbound traffic in the dark. He drove in front of Corinne Bartels, of Platteville, Wisconsin, who was driving a tractor trailer combination owned by J&R Transport, Inc., northbound on I-35 near milepost 3.6 in Sumner County, Kansas, with a passenger in the sleeper berth of the truck. Corinne was transported to a hospital where she later died. Her passenger, Jim Beals, also of Wisconsin, suffered critical injuries.
Corinne Bartels, a mother of four and grandmother of eleven, was very dedicated to her family. She was looking forward to her upcoming retirement so she could spend more time with them.
Steven Helinsky was just recently charged with second degree murder, with an alternate charge of involuntary manslaughter, as well as two counts of aggravated battery for the injuries to the passengers in each truck (his own passenger was also injured). Helinsky's previous driving record shows that in 1999 he violated speeding laws in the state of Ohio and failed to obey a sign or traffic control device in Tennessee. In 2000 he was cited for speeding in Georgia.
"My clients want to hold those involved, accountable for the death of their mother," the family's trucking accident attorney, Robert Foss of Baum Hedlund, said, "After 1½ years, I'm pleased to see that the driver has finally been criminally charged. The companies involved in the operation of this truck should take responsibility in the civil action for this senseless tragedy which took Corinne Bartels' life."
Corinne Bartels; four children, Kelleen Konruff, of South Carolina, and Kathleen Bartels, Christopher Bartels and William Bartels, of Wisconsin, are suing for wrongful death damages and damages available to Ms. Bartels' Estate.
About Baum Hedlund's Transportation Department
Baum Hedlund (Los Angeles, Philadelphia and Washington, D.C.) has represented thousands of victims in airline, general aviation, bus, train and trucking accidents as well as defective pharmaceutical products. The firm has handled over 500 airline and general aviation accident cases and more than 230 commercial trucking, train and bus accident cases.